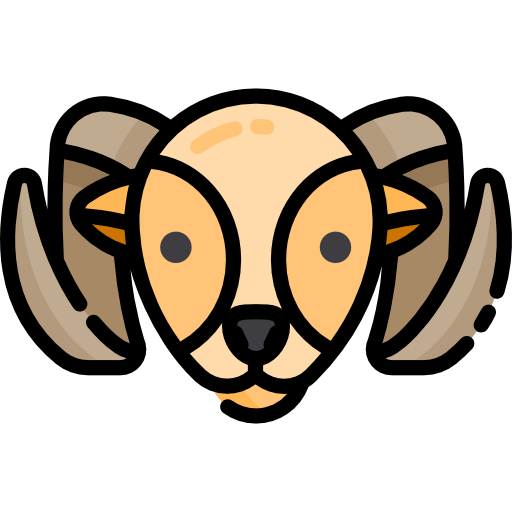 When Aries and Leo get together in a love affair, sparks fly!
Both are fire signs, passionate and dynamic, with a healthy love of sport and competition. There is a lot of action in this relationship. Both signs want to be the boss and problems can arise when their equally large egos get in the way. These partners have genuine admiration and respect for each other, but need to learn to take turns being in charge and giving orders - even when they're just choosing a movie on Netflix!
This partnership is all about fiery passion, domination and who's on top! Both signs can be impatient and proud. Leo likes to be adored and their egos stroked, services that easily bored Aries may not want to offer. Aries can also be annoyed by Leo's flirtatious nature, but this relationship is always exciting. Despite their sometimes noisy differences, Aries often looks to Leo as a guide or advisor. Leo is the Lion and, with Leo, Aries can be the lamb. As in the myth (The Lion and the Lamb), any differences between these two can be overcome. Both Signs are generally respected by others and it is important that this respect exists within the relationship too.
Aries is ruled by the Planet Mars and Leo is ruled by the Sun. Both are masculine energy archetypes, and together they form a good combination, they understand each other because they are coming from the same place. The Sun is about self and Mars is about aggressive energy, so they are highly compatible and can form a powerful team.
Both Aries and Leo are fire signs. This tends to be a very heated and passionate relationship. When it's good, it's very, very good, but when it's bad, it's all about shouting and damaged egos. In this partnership there is always competition as to who is in charge. Since a love relationship shouldn't be about power, this can become a problem. Both Signs have unlimited energy, so both will always be on the move. Although they may disagree often, their differences of opinion don't last long, Aries is too busy moving on to the next challenge rather than holding a grudge. Leo needs to remember not to be resentful if the Aries lover doesn't show enough respect.
Aries is a cardinal sign and Leo is a fixed sign. Aries gives Leo the assertiveness to anticipate and take risks, while Leo can help teach Aries to stabilize and keep up with things. Aries can sometimes hurt Leo's feelings by saying something hurtful without thinking. On the other hand, Aries can get irritated by Leo's bossy nature and tends to get into a bad mood. But both are loyal and care deeply about each other, and when they can understand that they don't have to be a boss, the relationship can be an exciting bliss.
What is the best aspect of the Aries-Leo relationship? The mutual admiration that both signs share for each other. With Aries as the initiator and Leo as the follower, both have their own integral niche within the partnership. Their mutual energy and passion make this a dynamic relationship.
Aries combinations in love